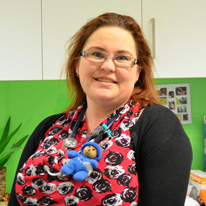 Dr Naomi P Harris
Naomi is founder of VMHC. She is a specialist general practitioner with interests in sports medicine, women's health, mental health, paediatrics, aboriginal health and preventative medicine. Naomi graduated from Monash University in 2003 with an MBBS. She completed her General Practice training in South-West Victoria before moving back to Melbourne. In 2010 Naomi was awarded her FRACGP, FARGP and Graduate Diploma in Rural General Practice. Since arriving back in Melbourne Naomi has had the privilege of working with a number of elite and professional athletes, and is currently working in AFL, A League and Professional Combat Sports. Whilst having a love of sports medicine, Naomi's passion for quality General Practice has meant she has done extensive further study and enjoys every moment of working as a General Practitioner.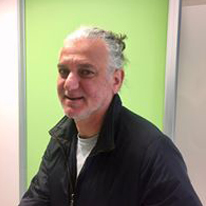 Mr Andreas Demetriou
Andreas (Andy) is a general psychologist who works with adults, adolescents and children to help them overcome life challenges, build resilience and lead a more happy, healthy and connected life. He also provides general counselling for personal issues such as life transitions, interpersonal relationships, identity, stress management, anxiety and depression.
He has experience with a number of treatment modalities including cognitive behavioural therapy (CBT) and psychodynamic therapy. His therapeutic style is collaborative and focuses on the individual needs of his clients as he understands that no two people are the same.
Andy is also currently the psychologist for the Werribee Tigers (VFL) and enjoys good coffee.
Miss Luciana Treacy
Luciana is our part time receptionist here at Vitality Medical Health Centre and usually works Mondays and Thursdays, if you think Dr Naomi has answered the phone, you are most likely talking to Luciana. She is currently being trained as a Lice Clinic Australia specialist and is our resident technology wizard, she is passionate about striving to solve any problems or questions that our patients may have at the clinic. In her spare time, she loves spending time with her family and her dog.